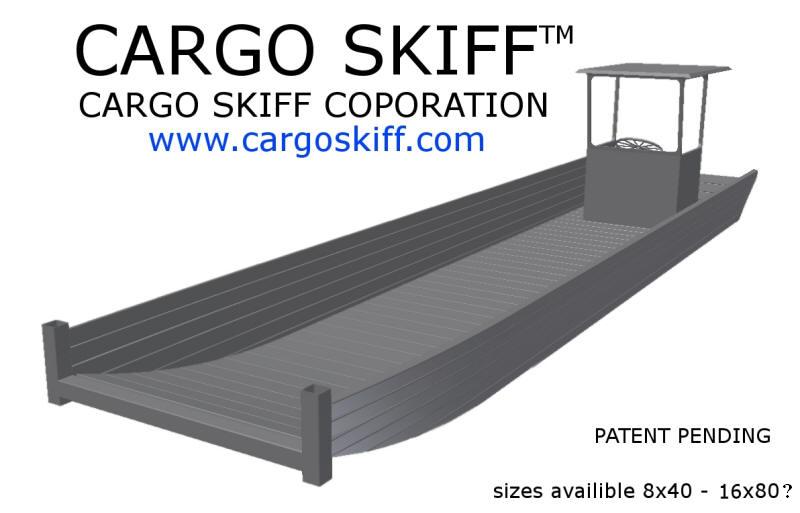 The Export Cargo Skiff is a 8'x40' Double Hull Work Boat with a flat durable steel work platform that can transport Heavy Equipment such as Loaders, Back Hoes, Bobcats, Vehicles and heavy building materials up to a 12,000 lb load capacity . This Export Cargo Skiff has a built in 35 gallon fuel tank. This Heavy Duty Work Boat was originally designed to service the Diamond Industry in Africa. Now available to our local US market (Patent Pending). Manufactured exclusively by THE CARGO SKIFF CORPORATION.
Shallow water is not a problem with our new shallow water options on the shallow waters page on the left.
Boats can also be configured to for fresh water storage built into the hull of the boats.
CARGO SKIFF INVENTORY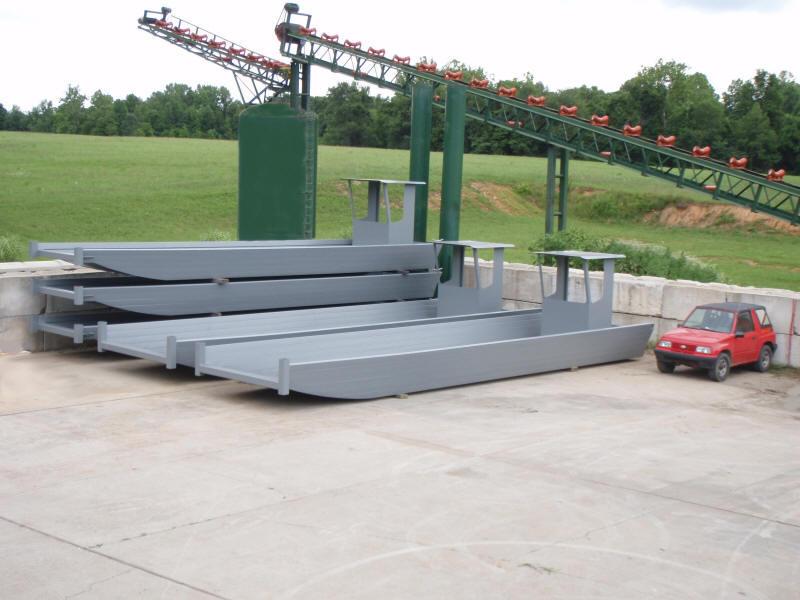 HARDER THAN A BARGE HANDIER THAN A BOAT